Mission
TELUGU BIBLE RADIO IS WORSHIP UNTO OUR LORD AND SAVIOUR JESUS CHRIST IN OBEDIENCE TO THE GREAT COMMISSION TO SHARE GOD'S LOVE FOR HUMANITY FROM THE LIVING WORD OF THE LIVING GOD, STRENGTHEN FAITH, BUILD HOPE AND FOSTER LOVE.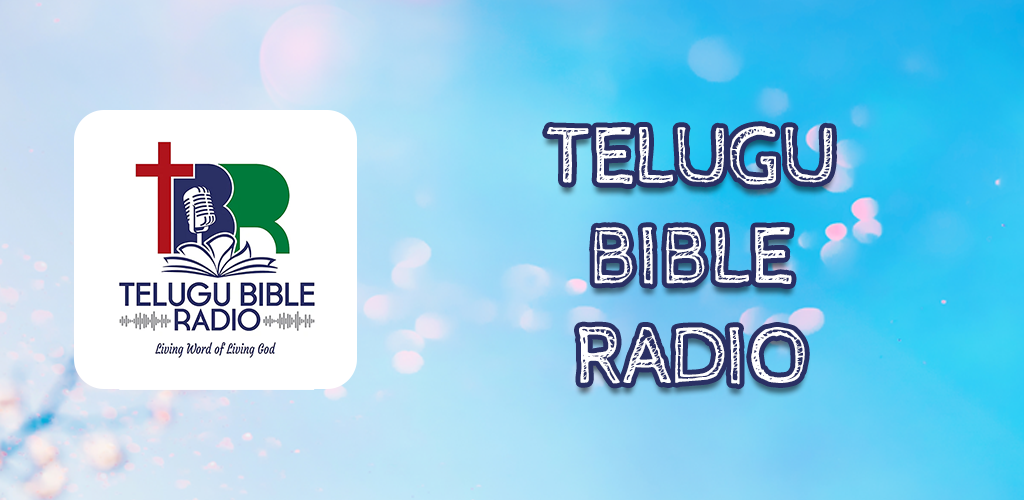 దేవునిగూర్చిపాడుడి ఆయన నామమునుబట్టి స్తోత్ర గానము చేయుడి వాహనమెక్కి అరణ్యములలో ప్రయాణముచేయు దేవునికొరకు ఒక రాజమార్గము చేయుడి యెహోవా అను ఆయన నామమునుబట్టి ఆయన సన్నిధిని ప్రహర్షించుడి. - కీర్తనలు 68:4
SING TO GOD, SING IN PRAISE OF HIS NAME, EXTOL HIM WHO RIDES ON THE CLOUDS; REJOICE BEFORE HIM - HIS NAME IS THE LORD. - PSALMS 68:4
Our Identity
Telugu Bible Radio is a Christian Internet Radio. It is an independent, universal and not for profit platform that shares the Good News of the Gospel of our Lord and Saviour Jesus Christ.
Telugu Bible Radio is an initiative to strengthen faith, build hope and foster love, and restore peace in one's heart with the Living Word of Living God.
Our community
elugu Bible Radio is a collaborative effort of likeminded contributors having equal opportunities to share the message of the Good News of the Gospel of Jesus Christ irrespective of culture, region and gender. The Living God's Word is made available through the radio throughout the year 24×7 in the form of worship songs, conversations, stories, biographies, Study / Expositions of Word of God and so on. People from different walks of life can be benefited through the unique and focussed programmes during specific times. Unique programmes are updated in the schedule section of the app and in the website periodically to keep its listeners informed from its studios located in Vijayawada City the bank Krishna River, Krishna District, Andhra Pradesh, India.
Our Beliefs
Living Word of the Living God supremely manifests authority over man's life.
Living Word of the Living God is the message of eternal hope for every human being when everything seems to be hopeless.
Listening to the Word of God leads to faith, restored relationship with Living God and ongoing transformation in man's life.
Local Leadership and indigenous missions are strengthened by the Living Word of the Living God.
Timeline:
Telugu Bible Radio is launching its programmes with Worship Songs and continues the same for first three months. The Worship songs are contribution of believing and God fearing men and women of God.
God willing, the Telugu Bible Radio is looking forward broadcasting other forms of messages as mentioned above from 4th month onwards which will be informed in the schedule section of the Apps and Website.